Redfin's newest Walk Scorereport reveals the most walkable metros in the whole country. New York takes top spot, followed by San Francisco and Boston, while Long Beach takes the tenth.
What is Walk Score?
If you want to settle in a place, you'd most likely choose an area where amenities are easily accessible without the need to bring your car along for the simplest errands. This is what Walk Score aims to find out. Using data from cities with population over 300,000, they assessed walkability in each location based on their distances from various public facilities, and other factors such as population density, length of blocks, and pedestrian ease or friendliness.
The scores can range from: 0-2 described as Car-Dependent or where almost all errands require a car, to 90–100 describing an area as a Walker's Paradise or where daily errands do not require a car.
Let's help you find a lender today!
Ditch the cars
Compared to the previous year, the most walkable cities remain more or less the same: the top three cities are retained. The only difference is that Miami took Philadelphia's place for the fourth most walkable metro in the country. Despite this, Philadelphia is still increasing in its Walk Score compared to the year prior.
The following is a chart of the top ten cities based on the report: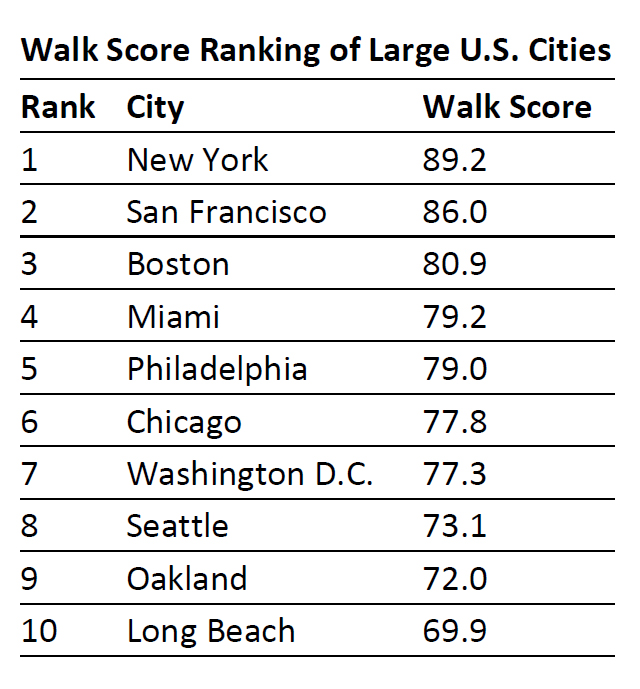 Of the top 50, only Omaha, NE declined in Walk Score. It implies that majority of the cities in the country are actually becoming more and more walkable throughout the years.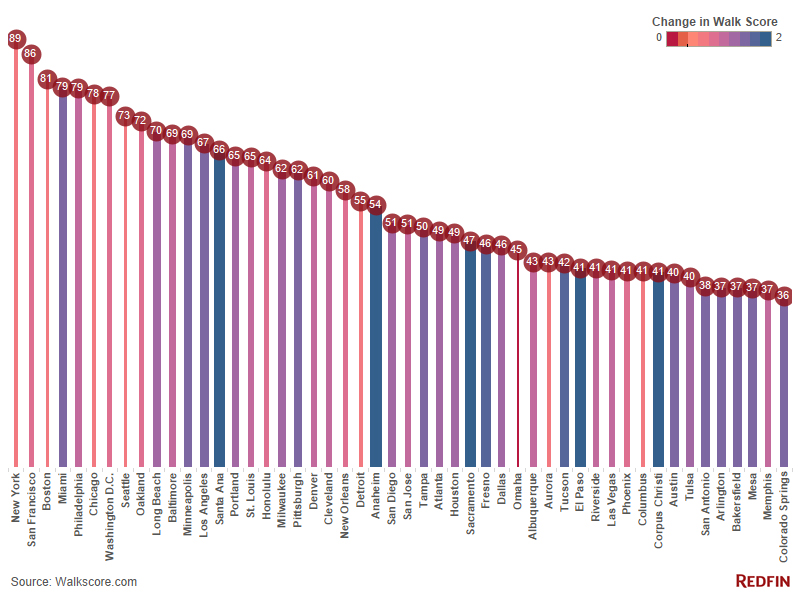 The rapid urbanization brought about by the increase in amenity construction could be the driver fueling walkability in these areas. Most want ease in where they work and play. That is why buildersare motivated to concentrate development of residential, commercial, and social districts within accessible distances relative to one another.